It turns out that avocados are popular for a reason.
They are not only tasty, but they are also a great source of vitamins, minerals, and other nutrients that can keep you healthy.
This blog post contains 9 amazing health benefits of avocado that will surprise you.
Vitamins C, E, K, and B6 are all present in avocados.
In addition to these,riboflavin, niacin, folate, pantothenic acid, magnesium, and potassium.
Thirdly, avocado also contains beta carotene, lutein, and omega-3 fatty acids .
High levels of healthy, advantageous fats found in avocados can increase satiety between meals.
WHAT IS THE HEALTH BENEFITS OF AVOCADOS IF EATEN FOR A FULL MONTH
If you eat avocados every day, what will happen to your body?
The avocado is a special fruit that offers a variety of nutritional and health advantages.
If you ate one avocado per day, how might your body react?
Your breath would always be fresh, your kidneys and liver would function more effectively, and your blood pressure would drop, to name a few amazing results.
In fact, it would completely change your life.
Potassium is a miraculous mineral that is in avocados. It aids in maintaining a healthy fluid balance in your body by providing cells and organs with chemical pathways.
Vitamins C and E are also abundant in avocados.
vitamin C contributes to the production of collagen and elastin, two substances that keep the skin's elasticity and firmness.
Vitamin E reduces the harmfull effects of too much sun exposure and delay the signs of aging.I actually eat one avacado every day. I normally use it to break my intermittent fasting.
HEALTH BENEFITS OF AVOCADOS ON THE SKIN
Avocado is an excellent addition to skincare formulas due to its high concentration of fatty acids, minerals, vitamins, and antioxidants.

Avocado is great for your skin whether you eat it or use it as a mask. By reducing wrinkles, its antioxidants, like vitamin C, can keep your skin looking young.
The nutrients that shield your eyes also shield your skin from UV deterioration. Applying avocado paste to a sunburn may speed up wound healing.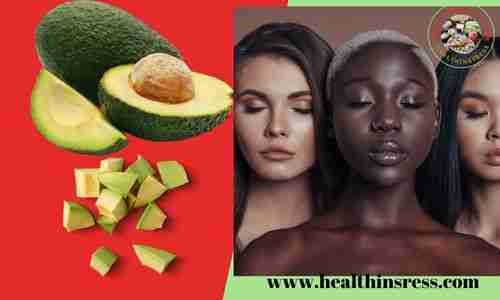 According to studies, avocados are particularly high in carotenoids and polyphenols, which are antioxidants. These antioxidants assist in preventing harm from free radicals.
Free radicals can damage DNA in cells and hasten the skin's natural aging process when they build up on the skin.
The antioxidants in avocado oil help to keep the skin healthy and shield it from harmful external stressors by neutralizing these harmful substances.
Avocado oil typically has a lipid content of 62%, including monounsaturated and polyunsaturated fatty acids.
According to studies, avocado oil has a greater ability than other well-known plant oils like olive oil or almond oil to penetrate the skin's natural moisture barrier. As a result, avocado works well as a moisturizer, especially for people who have dry, chapped, or flaky skin.
HEALTH BENEFITS OF AVOCADOS IN ABDOMINAL FAT DISTRIBUTION IN WOMEN
Researchers from the University of Illinois at Urbana-Champaign recently investigated the metabolic advantages of regular avocado consumption.
According to the study, eating one avocado per day for 12 weeks caused women's belly fat to be distributed differently. Avocados assist women in reducing their visceral fat, which can lessen their risk of developing diabetes and cardiovascular disease, among other diseases.
The abdomen contains two different types of fat:
Visceral fat, which surrounds internal organs, and subcutaneous fat, which builds up just beneath the skin deeper in the abdomen. "People who have a higher percentage of deeper visceral fat are more likely to develop diabetes."
CAN AVOCADO PREVENT DIABETES AND OBESITY?
Avocados' nutritional profile, according to University of Guelph researchers, can help people prevent diabetes and battle obesity.
The body can't effectively burn fatty acids when a person is obese or fighting diabetes, claim the researchers.
This is usually the situation during obesity and diabetes.
Previous research discovered that the body's compromised bodily functions could be improved by AvoB, a fatty compound that can only be found in avocados.

Researchers discovered that including AvoB in the diet helped people lose weight overall and improve their insulin sensitivity, which is essential for preventing diabetes in both the mouse and human studies.

Before advising consumers to drastically increase their intake of avocados, the researchers do note that more research is required in this area.
CAN AVOCADO PROTECT YOUR EYES?
Lutein and zeaxanthin, which are found in avocados, block harmful light waves.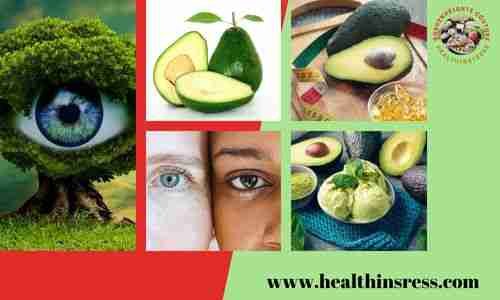 This is the most common cause of blindness in older adults, age-related macular degeneration.
This is one of the hidden health benefits of avocado.
It is less likely to affect people who regularly consume foods high in these antioxidants. The flesh of an avocado closest to the peel, which is a darker green color, contains the majority of its antioxidants.
HEALTH BENEFITS OF AVOCADOS TO IMPROVE MOOD AND INCREASE ENERGY
Does avocado actually boost your mood? Avocados are rich in micronutrients, fiber, and healthy fats that can improve your mood, give you more energy, and help you fight fatigue.
You can find 118 micrograms of folate in a cup of avocado slices, which is almost a third of the daily requirement for most adults.
A lark of this B vitamin may make people more susceptible to depression and less likely to respond well to antidepressants. It is recommended that expectant and new mothers consume enough foliate because it helps prevent birth defects.
Other B vitamins like thiamine (B1), riboflavin (B2), and niacin (B3) are also abundant in these leafy gems. These aid in the process by which your body turns food into energy. Niacin, which is particularly abundant in avocados, has anti-inflammatory and artery-protective properties by lowering blood triglyceride and cholesterol levels.
YOUR BONE HEALTH AND AVOCADO
Approximately 25% of the daily recommended intake of vitamin K is found in just one half of an avocado. This nutrient is crucial for bone health because it boosts calcium absorption and lowers calcium excretion through the urine.
On average, people consume half to a whole avocado at once.
This substance may increase bone density and shield against fractures.
Additionally, avocados are a good source of phosphorous, magnesium, and manganese, all of which support bone health and lower the risk of osteoporosis.
Add avocado pieces to a spinach salad with salmon, tuna, or eggs for an additional boost of vitamin K and vitamin D, another nutrient crucial for the health of your bones.
OTHER BLOG POST THAT MIGHT INTEREST YOU
CANCER PREVENTION AND AVOCADO
According to a study involving more than 4,000 women, the monounsaturated fatty acid oleic acid, in avocado which is also present in olive oil and nuts, can reduce the risk of breast cancer.
The reduced risk of cancer is just one of oleic acid's many advantages.
Avocado oil contains omega 3 fatty acids, which are well-known anti-carcinogens that work to slow the growth of cancer cells in general and the cells that cause breast and colon cancer in particular.
The anti-carcinogenic antioxidant glutathione is also present in avocados.
Additionally, a lab test revealed that the avocado chemical avocatin B can kill leukemia cells. Even the papery husks that surround avocado pits are being investigated by researchers to see if they contain any useful materials.
A type of plant sterol called beta-sitosterol may aid in reducing the signs and symptoms of an enlarged prostate. It belongs to the group of phytonutrients that aid in preventing your body from assimilation of "bad" LDL cholesterol.
SUBSCRIBE TO MY YOU TUBE CHANNEL FOR HEALHY LIFE STYLE TIPS
Avocados have more than four times as much beta-sitosterol as oranges.
Carotenoids and phytochemicals found in abundance in avocados may have anticancer properties.
Studies have revealed that certain carotenoids may offer protection against the spread of cancer. The potential advantages of avocado consumption in relation to breast, oral, and throat cancers were highlighted in a 2013 review.
AVOCADO AND BREAST CANCER PREVENTION
When someone gets breast cancer, a number of variables come into play.
This includs the environment, genetics, family history, and lifestyle choices. While there are many factors beyond our control, we can try to eat healthily and exercise frequently, both of which can help prevent cancer.
Avocados contain the carotenoid lutein, a naturally occurring plant pigment.
A 2018 investigation into lutein's capacity to obstruct breast cancer cell growth was published in the journal Molecules.
Researchers came to the conclusion that lutein might be useful in the fight against breast cancer.
"A 2014 Chinese study found that having higher serum lutein levels was linked to a 51% lower risk of breast cancer.
AVOCADO OIL AND HEAT FRYING
In addition to being healthy, avocado oil adds flavor to your food.
It can be used in place of butter, margarine, and other types of cooking oils.
Because avocado oil has a high level of oleic acid, which resists oxidation, it won't go rancid as quickly as many other oils in your pantry.
Additionally, because of its high smoke point—the point at which oil starts to lose its quality when exposed to heat—it is the best option for cooking at high heat, like stir-frying and sautéing. Unlike many other oils, it can withstand high temperatures without degrading and losing its health benefits
CONCLUSION
Those are my 9 amazing health benefits of avocado.Is there any other benefits you know of that I did not mension?
Please drop yoou comments below.
Dont forget to follow me on pinterest for more health tips.